Museum Without Borders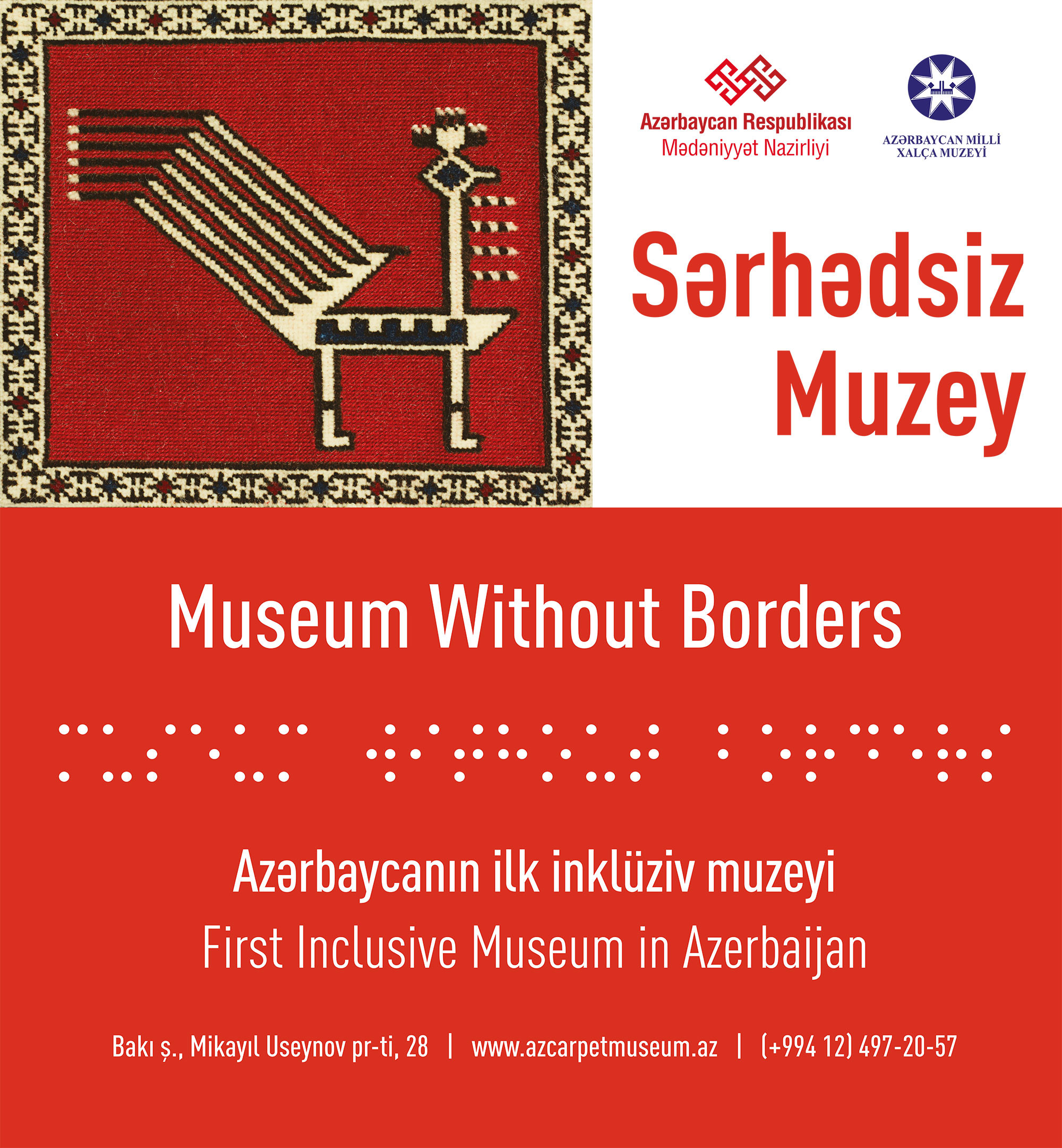 The Azerbaijan National Carpet Museum is committed to making its collection, permanent and temporary exhibitions, programs, and services accessible to all audiences.
Caregivers of visitors with disabilities are admitted for free. One can obtain these tickets at the Museum ticket counter.
Disability & Access
We hope that everyone who visits the Museum enjoys their experience. Visitors who require additional assistance can either speak to a member of staff when they arrive at the Museum or book in advance.
For assistance during your visit, please contact:
Tel: +994 12 497 2016
Email: mail@azcarpetmuseum.az

GETTING HERE
The Museum entrance and exit are both step-free and equipped with an automatic opening door.

VISITORS WITH MOBILITY IMPAIRMENTS
The Museum is accessible to wheelchair users and other visitors who need to avoid stairs. Visitors with disabilities may use mobility devices, including manual and electric wheelchairs, mobility scooters, and manually powered mobility aids (such as walkers, canes, and crutches) in all areas open to public pedestrian use.
The Museum's accessible toilet is on the Ground Floor.

VISITORS WITH A HEARING IMPAIRMENT
Sign Language Interpretation
See the schedule of events presented in Azerbaijan Sign Language with and without voice interpretation, as well as events with Sign Language interpretation.
Azerbaijan Sign Language interpretation is available free of charge for other Museum events or guided group tours with two weeks' notice, subject to the availability of interpreters. Voice interpretation may be requested for programs in ASL only.

VISITORS WITH A VISUAL IMPAIRMENT
Guiding service
If you require a guide to assist you around the building, please book in advance. Unfortunately, assistance cannot be guaranteed to visitors who do not book in advance.
The tactile display is available on the 1st and 2nd floors of the Museum's permanent exhibition. These touchable copies of exhibits are weaved by the Museum's Traditional Technologies Department. The Museum implements a mixed technique of combining flat-woven and pile weavings that enable one to feel the carpet ornaments and their structure through touch. Braille and audio recordings accompany exhibits.